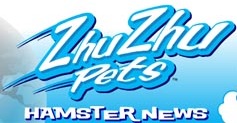 We recently contacted the good folks at Cepia LLC who manufacture and distribute the wildly popular Zhu Zhu pets line of toy hamsters to see where we could find which stores have the Zhu Zhu Pets instock. We had stopped by Kmart and could not find a store section where they might be located. Then took a quick trip to Toys R Us and the small shelf space allocated to the Zu Zu pets hamster line was COMPLETELY devoid of artificially intelligent hamster life.  Which is just a fancy way of saying the Zhu Zhu Pets were totally out of stock.
Where To Find Zhu Zhu Pets Instock?
We asked the robot toy hamster geniuses at Cepia what stores carry the Zhu Zhu toy hamster line and accessories and why some people were complaining at Amazon about higher prices.
So we received the following info from Cepia directly:
Zhu Zhu Pets are in stores now! They are available at Toys"R"Us, Walmart, Meijer,
Shopko, Duckwall, Blains, and online at toysrus.com.
*Individual store stock can vary. Please check with your local retailer for
availability. If your store is out of stock, check back as new inventory is
arriving weekly.
*Zhu Zhu Pets can not be ordered directly through Cepia LLC.

…Sales on Amazon come from two sources. First, the Amazon store
we sell to, which offers the items at correct retail prices. Amazon is currently
sold out. However, new inventory should arrive the first week of November. The
second source is from third party postings. These are individuals who are taking
advantage of the opportunity and are reselling at huge inflated prices. When the
Amazon store stock is depleted the third party items rise to the top of the list and
appear to be all that is offered. We are not associated with these unauthorized
re-sellers in anyway and can not influence their return policies or customer
service. Do not overpay!
Do not overpay!  Yeah, try telling that to someone's kid who has begged their parents for these for a birthday and is now sobbing because there are no hamster toys rolling about the room.
The prices on Amazon are higher than retail, but not all that high when compared to a sad kid birthday.  The posted signs at our local ToysRUs had single Chunk or Num Nums or Mr Squiggles priced at $9.99.  Compare that to the latest Amazon price by clicking here. They're not that much higher, and buy one more thing you need to push you over the $25 free shipping threshold and it's not bad.
Tricks For Finding Cheap Zhu Zhu Pets
However, if you really want to find cheaper Zhu Zhu pets, there are a couple of eBay tricks that we used to get close to retail price Bakugan last Christmas season.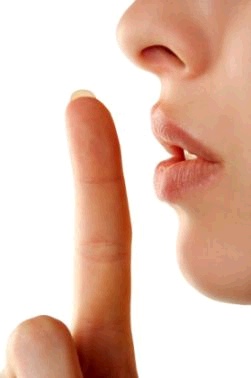 There are ways to search for uncommon words that uncover some hidden deals that will not show up for most people.  Click here to search for some of these hidden Zhu Zhu pets eBay deals.
Then click here to see the other hidden search we discovered that finds the same exact toys under their old name that no one searches for and excludes anything with the new name
Related Toy Reviews: