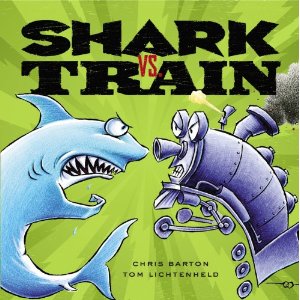 My favorite book of 2010, hands down, is Shark vs. Train (by Chris Barton, Illus. by Lichtenheld). The answer, of course, is it depends… hilarity ensues. Are they underwater? On train tracks? Sword fighting on a tightrope? (The caboose wisely decided to "wait right here").  There are several clever jokes for grown-ups in here (including my favorite, a reference to the origins of the phrase "jump the shark"). I have given this book to many, many people in the library and every single one comes back saying they read it over and over, their kids (of all ages) loved it so much. And yet, as one of those people who has read it over and over, I don't get tired of it like I do of some other books (I'm looking at you, Pinkalicious).
You know how I love theme gifts, so I think that this book paired with a couple of toys would be an amazing present for ages 2 through 6 or so. Maybe this great shark puppet from Folkmanis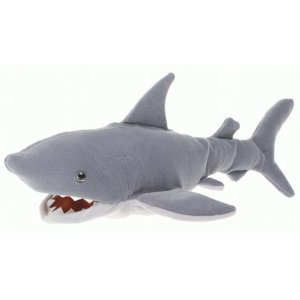 or this Schleich great white shark if you want something smaller that can go in the bathtub.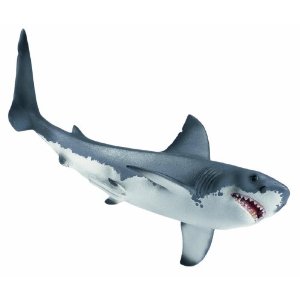 For younger kids I love this Chubbies train – they are indestructible and roll over everything – perfect for battling sharks!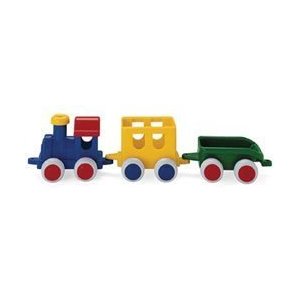 Related Toy Reviews: