I have a birthday present formula that has really working for me lately. With younger kids it is usually easy to pick out a cool toy, but that gets harder by about second or third grade, when the toys they actually want are more money than I am likely to spend on a present. My formula is this: I like to give a book and something to make. Sometimes craft kits or art supplies, but lately I have been giving paper toys and they have been quite popular.
My favorite is Papertoy Monsters. They aren't scary or mean, but teach one comes with its own story and description. You cut them out and fold them according to the instructions and then either tape or glue them together. Easy peasy. The nine year olds I have been giving this book to have not had any trouble putting them together.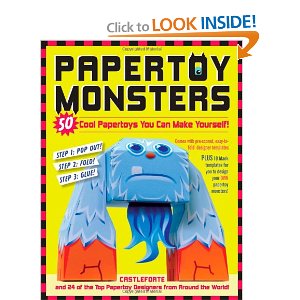 Now, just in case you have a kid who isn't such a fan of monsters, I also really like  Paper Wonderland. Full of adorable animals, people and things (my favorite is the little toaster – with toast!).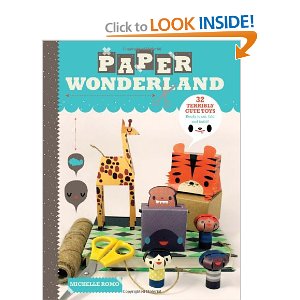 For older kids, you might want to get this book of  Paper Automata. This book makes paper models that actually move. When you turn the paper lever the little sheep pictured on the cover actually hop up and down.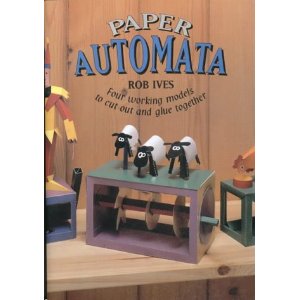 Kids love to make things. And here the design work is done, the kids just have to build them. And all kids love to play with paper and tape and glue – it is a universal truth. So if you are looking for an unusual present or something for someone you know is crafty, consider these books of paper toys.
Related Toy Reviews: