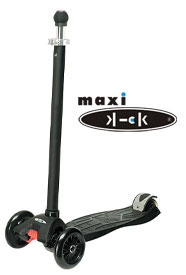 We recently had the extreme pleasure of giving away a pair of the best kids scooter as well as a trio of the best toddler scooter to five lucky Toy Report readers! The giveaway was great and while they can't give everyone a free scooter, the folks over at kickboardusa.com were extremely generous in providing us two Maxi Kick Scooters (the ones with the awesome pilot steering) and three Mini Kick Scooters (hands down the best little kids scooters) for the giveaway.
Our boys have grown up on them and The Princess has just started riding her Mini Kick at age 2.5.  We're glad to be able to spread the scooter love!
Congrats to all the winners.
Maxi Kick winners:
Adiaha from Brooklyn NY
Stephanie from Washington DC
Mini Kick winners:
Sandy from Hot Springs Village, AR
Jo from Mattoon, IL
Kelly from Brooklyn NY
Most Commented Posts