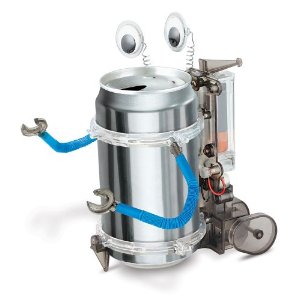 We have two boys and we have built two different robot kits in recent months. I am here to tell you their relative merits. The first robot kit, pictured above, is the Toysmith 4M Tin Can Robot Kit. (I have no idea what the 4M means). This kit was put together by an 8 year old who needed a little help to put all the parts together. It also requires batteries and the finished result looks very roboty. It moves awkwardly and slowly, but it does indeed move. They make a big deal about it teaching recycling because it uses a soda can, but that lesson may be severely lessened when you have to go out and purchase a soda for the express purpose of making a robot out of the can after pouring the actual soda down the drain (Don't be like me).
This is what the box looks like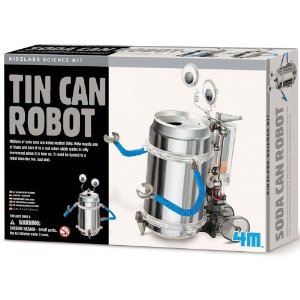 The other robot kit we have made recently is the Toysmith Smart Robot.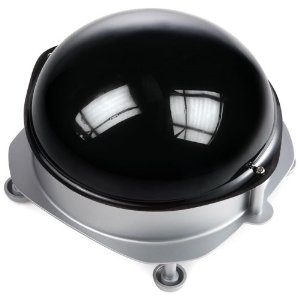 This one does not require a can, it comes with all its parts (although it is important to know that both kits need batteries which are not included).  This one looks like a security camera, but it really moves. One of the boys set up a maze out of books and the robot zoomed through it changing direction every time it hit a wall. The kids liked this one more than the other because it was so much faster, speed winning out over looks. This one was also put together by an 8 year old who needed a little help. Here is what the box looks like: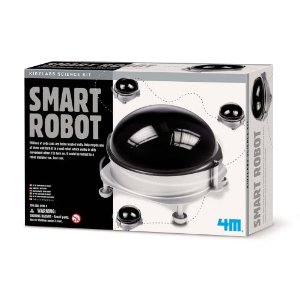 So, our verdict is that they were both cool and not too hard to put together. The tin can robot looks more like you want a robot to look and the smart robot is much more satisfying because it goes so much faster. Choose according to your robot wants and needs.
Related Toy Reviews: