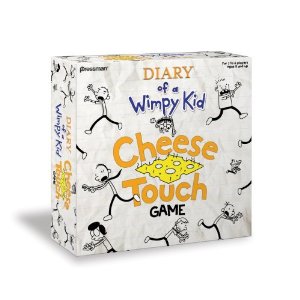 Have you heard of the Diary of a Wimpy Kid books? If you have a child between the ages of 7 and 14 I am certain you have. Written by Jeff Kinney, they really are delightful, following the misadventures of one Greg Heffley making his way through middle school. They are really funny for anyone who remembers the indignities of middle school – but especially hilarious if you are an 8 year old (or so it seems from the guffawing I hear as the boys are reading them).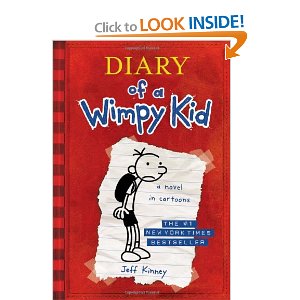 Well, I just realized that there are Wimpy Kid themed games, including The Diary of a Wimpy Kid: The Cheese Touch Game. For anyone who hasn't read the books, there is a piece of cheese on one of the outdoor basketball courts that has been there for more than a year. One kid touched the cheese and then thus had "The Cheese Touch" and no one could touch him lest the Cheese Touch be transferred. When the kid moved to California the cheese touch went with him and now they all just have to avoid the cheese to keep the whole Cheese Touch thing from starting up again.
I know, the books are all filled with gems like this.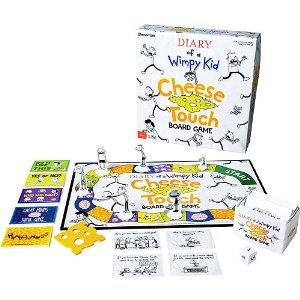 Well, the game is for 3 to 6 players, ages 8 and up as there is some reading and writing involved. You move you character around the board, answering questions and acting things out, trying to give the Cheese Touch to someone else. Sure to be a hit with the Wimpy Kid fans in your life!
Related Toy Reviews: