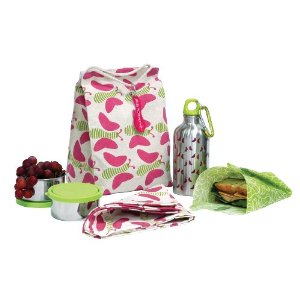 I have found that my older kids are suddenly refusing anything that they think is for little kids, and sadly this includes lunch boxes with adorable animals on them.
For older kids, I thinks these waste-free lunch kits from Kids Konserve are perfect. They come with a recycled cotton lunch bag (in a tasteful print, nothing little kiddish about it), a stainless steel water bottle, two stainless steel snack containers, a sandwich wrap and a cloth napkin.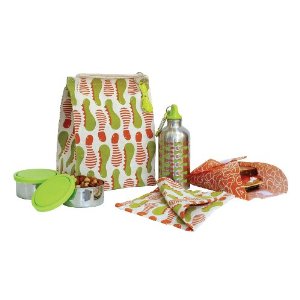 Perfect for your recycling minded kid or anyone who feels they have outgrown their adorable robot lunch box (sigh).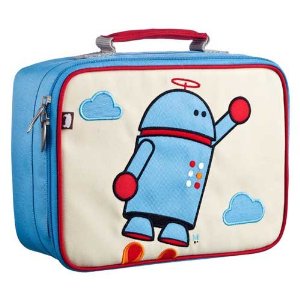 Related Toy Reviews: