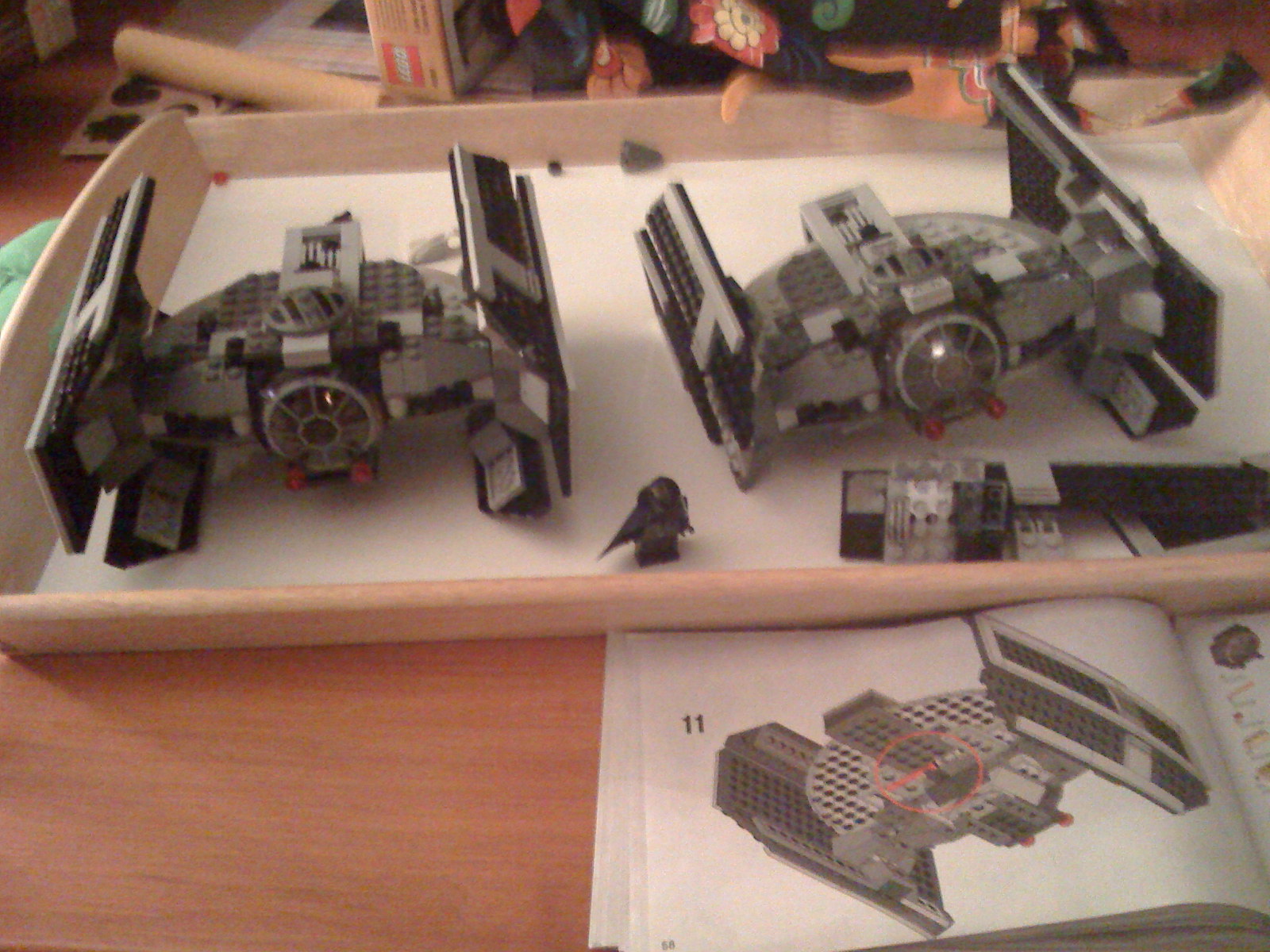 Woah.  So we're still trying to recover from Christmas morning and the living room remains strewn with new toys in various states of play.   The dining room table has become Lego and Bakugan central, much to the chagrin of Mrs TR who still has one more plush Rocket Boy Rocket to make for a friends little boy and the table also doubles as the Sewing station.  I'll let Mrs TR brag about the homemade pillow rockets once she's done with all six of them, since they were her doing.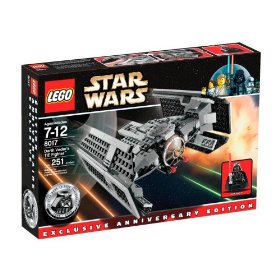 One of the most popular presents from yesterday were the Star Wars Lego Darth Vader's Tie Fighters.  I very luckily managed to snag the very last two of these bad boys from Toys R Us last week, as they've been sold out everywhere I've looked online.  You can actually order them from Amazon now that they're back in stock, but I don't expect  them to last.  They're limited editions and will likely be gone by next Christmas.
We put them together this afternoon and the boys had a blast.  If you look closely you can see the one on the right has a broken wing, which was attached a few hours ago.  Apparently it broke "When Han Solo shot him right before Luke blew up the Death Star!" according to Rainbow, so it's more accurate to the film.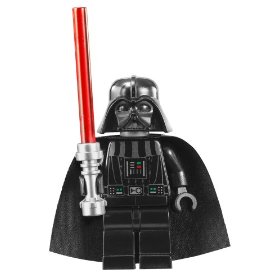 The best part is, it comes with a little Lego Darth Vader, complete with little Red Lightsaber!  Crucial to any accurate Star Wars battle recreation.
Anyway, we received a ton of other great stuff that we'll be reporting on over the next few days as we get breaks from the hard core playing.
Happy Holidays everyone!
Related Toy Reviews: