Sitting through all the shows put on by our children is a common activity in our house, and I suspect in many other's too. At Toy Reporter HQ it is largely puppet shows, but in many households the magic show reigns supreme. If I were buying a present for a magic loving kid I would totally get this one: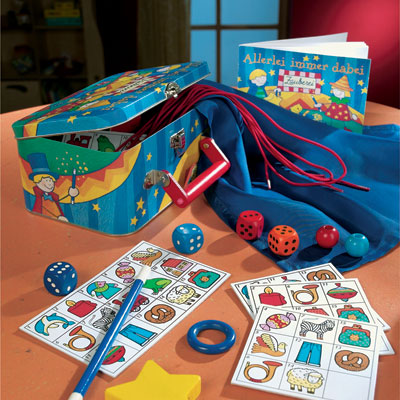 We don't have this particular toy (yet) but our house is jam packed with Haba toys and we love every one of them. They are a great company from Germany with beautiful toys that are actually meant to be played with. (I think that some toy companies are really trying to appeal to the parents who buy the toys and make things that are lovely to look at but don't really appeal to children). They are much higher quality than anything you will find in a big box toy store. This is appreciated by those of us who are trying to reduce the amount of plastic crap in our lives.
If you are in the market for a smaller gift, they also make these great tins with just one magic trick in them.
I think these would be great for any six to eight year old magic loving kid (and aren't all six to eight year olds magic loving kids?)
Related Toy Reviews: