We attended a birthday party last week for two 7 year old girls and got them each the same thing. This stitch-it doll kit from The Little Experience.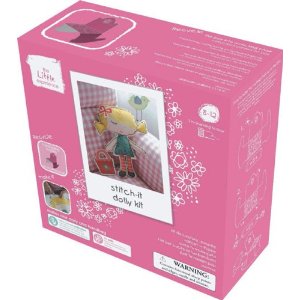 Adorable and the box turns into a chair for the doll.
Also, a copy of Babymouse: Queen of the World. Everyone loves Babymouse.
Related Toy Reviews: