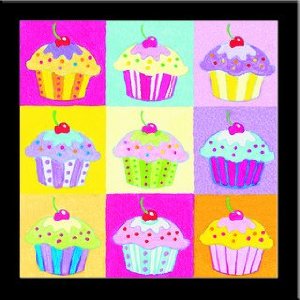 Full disclosure – I loved paint by numbers when I was a kid. Something about painting all those tiny little spaces and then having them turn into a whole picture was very pleasing to me. I just discovered that they still make paint by numbers kits and that Faber-Castell makes some great kits. The one pictured above is their Cupcake Pop Art paint by numbers kit. It comes with the numbered image printed on a real canvas and acrylic paints (probably not washable in any way so I suggest instituting a smock policy before bringing these out).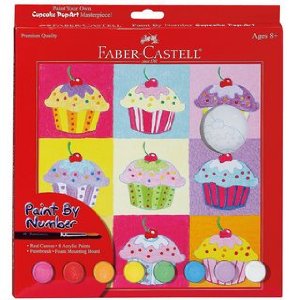 It also comes with a mounting board and double sided tape so that you can mount it and hang your masterpiece on the wall after it dries.
I kind of love the robot paint by number kit.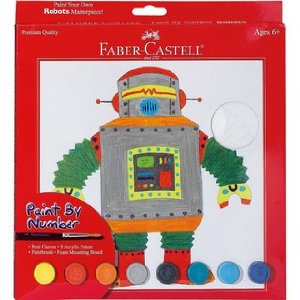 They also make a couple that come with watercolor pencils instead of actual paint. You put the paint on the canvas by coloring in the sections with the pencils and then use the brush and some water to smooth and blend the colors.
This peacock paint by numbers kit is one of the ones that comes with the watercolor pencils.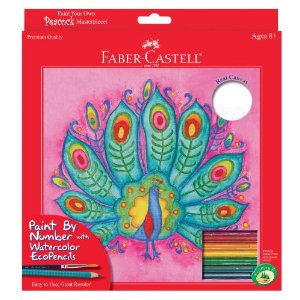 Aren't they lovely? So much prettier than the ones I remember doing when I was a kid. Such a good stuck inside on a cold winter's day activity.
Related Toy Reviews: