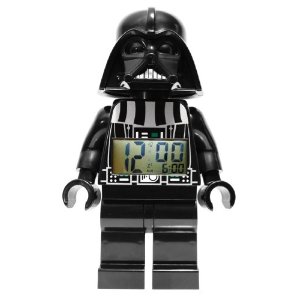 I know! Coolest thing you have seen all week, right? LEGO has come out with alarm clocks in the shape of some beloved minifigs. My personal favorite is the Darth Vader mini-figure alarm clock, pictured above. But following at a close second is Buzz Lightyear mini-figure alarm clock.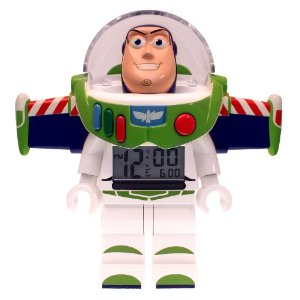 The clocks are quite a bit bigger than a standard minifig, measuring 8 inches tall. The Buzz Lightyear one may be extra cool, because you set the time and alarm by pressing the buttons on his space suit.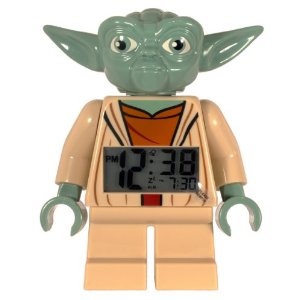 Nevermind, I may love the Yoda mini-figure alarm clock most of all. Who doesn't love Yoda? To snooze the alarm or light up the clock display, you press down on his head.
The minifig alarm clocks all have moving arms and legs, just like a real minifig, so they can sit or stand or hold things.  They also have Woody, Anakin, and Storm Trooper alarm clocks.
Trust me, whether for a birthday present or just a Back-to-school-please-get-up-on-time-in-the-morning present, you can't go wrong with these LEGO mini-figure alarm clocks.
Related Toy Reviews: