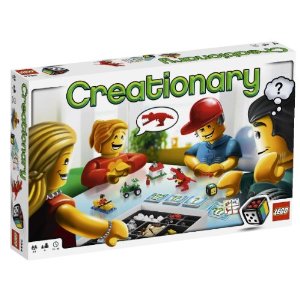 LEGO is awesome for many reasons – one of which is all the new games they are coming out with. I think I can tell you with a reasonable amount of certainty that this game will be under our tree on Christmas morning: LEGO Creationary. Think Pictionary, but instead of drawing there is LEGO building. Awesome, right? Especially for those of us who are visual arts challenged.
The game is for 3 to 8 players. It comes with 96 cards depicting things that you can build with the over 300 LEGO pieces provided. It has a super cool LEGO Die (this buildable die may be my favorite part of all the LEGO games).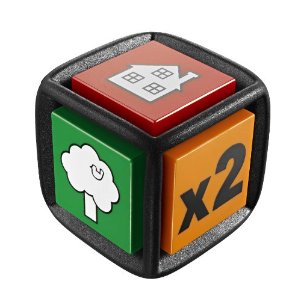 The age range says 7 and up, but if your kids are younger and have experience building LEGOs, I think that 5 isn't too young for this game. Another great thing about the LEGO games is they come with different sets of rules. You can choose which set to play by making your game more or less complicated, depending on the age of the kids playing. The concept of pictionary is certainly something a 5 year old can grasp, and if they have the fine motor skills to build the little creations than think they will love this game. I know I can't wait to play it.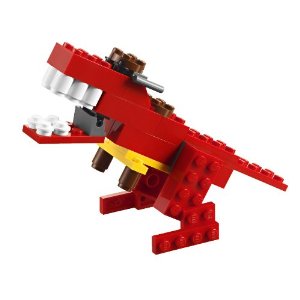 Related Toy Reviews: