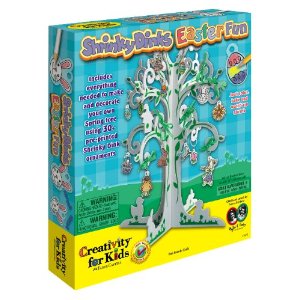 The main attraction in the Easter basket is the candy. But if you are looking for something for the kids to do after the chocolate bunny and all the jelly beans have been devoured, I suggest loading up the basket with activities.  I love the Faber-Castell Shrinky Dinks Easter Fun set. It comes with pre-cut shrinky dinks that just need to be colored and baked. There is also a little tree where kids can hang their completed shrinky dinks.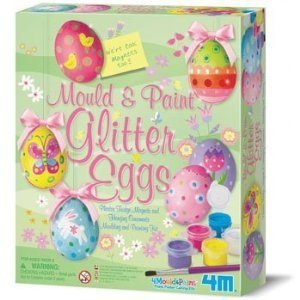 This Mould and Paint Plaster Glitter Eggs kit should keep them busy through the sugar rush! They can cast the eggs in plaster and then paint them with the included glitter paint. The finished eggs can be turned into magnets or ornaments.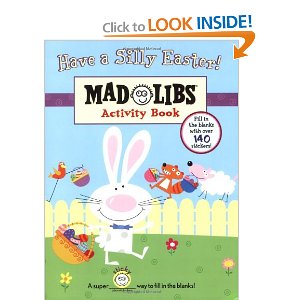 Nothing will keep them entertained like Mad Libs. Tuck this book into the Easter basket and listen to the giggling later as they come up with silly answers to the Have a Silly Easter Mad Libs activity book.
Related Toy Reviews: