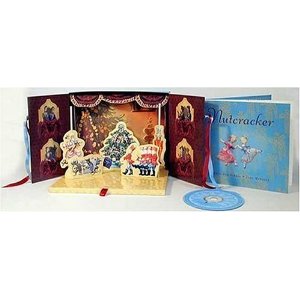 Looking for something for a ballet loving kid? I think these Ballet Theatre Books are so lovely. The most obvious one for this time of year is the Nutcracker Ballet Theatre. he book is a mini-stage characters from the ballet on sticks to use as puppets to act out the story. There is even a CD with some of the music from the ballet. The book tells the story of the Nutcracker and tells you how to stage it, scene by scene. Perfect for anyone who has recently seen or been in the Nutcracker.
The ballet theatres are also available for Swan Lake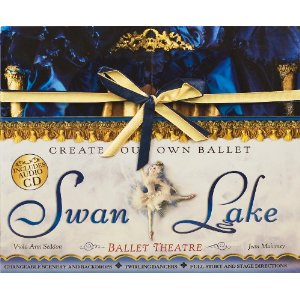 and for Sleeping Beauty.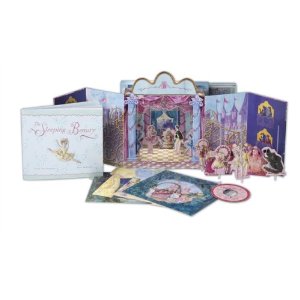 Perfect for any aspiring ballerinas. These would be especially great to give to someone if you are planning to take them to see one of these ballets. Seeing the ballet will make so much more sense if they know the story ahead of time. These ballet theatre sets will tell them the story and introduce them to the music, even let them put on their own version of the ballet before seeing it in person. This can only make the ballet more meaningful for them when they see it.
Most Commented Posts