Airplane toys get all the glory. They are everywhere. I bet millions of kids out there think that everyone who works at the airport flies a plane. Well, here are some toys to represent the good people working to get you to Disney World who aren't actually flying the plane.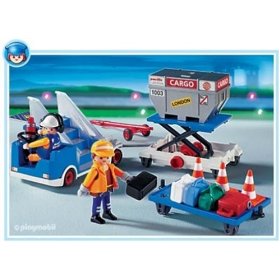 The Playmobil cargo crew is there to get your bags on the plane. Well, most of the time. This will be fun to play losing your luggage, and then waiting in line to fill out the form to have them send it to you if they find it.
Oh, and speaking of waiting in lines: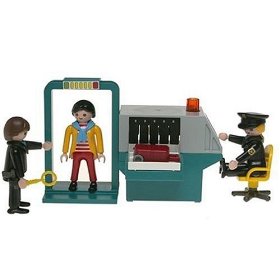 Your kids can play airport security checkpoint! Unfortunately, it doesn't come with tiny little ziplock bags full of 3 ounce containers of shampoo. You can play having to throw out your newly purchased coffee before going through, though, so that will be fun.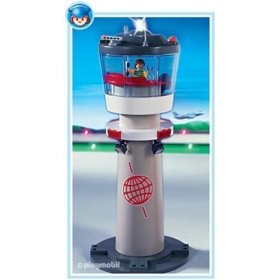 And don't forget the heroes of the sky, the air traffic controllers. Your little one can not only play with toy airplanes, he/she can make sure they fly safely.
Related Toy Reviews: