Had never seen this until just a few minutes ago and I think I am in love! I was browsing Amazon from the comfort of my couch and dinosaur blankie when I spotted this play set.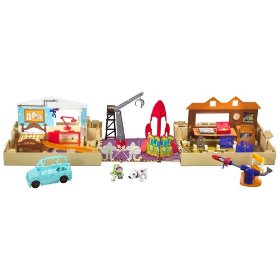 The Toy Story pop-open play world (not just a play set, it is a play world). I must admit, it is pretty cool and I think any Toy Story fan would love this.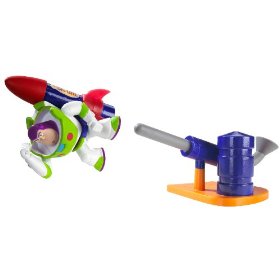 It has a rocket launching Buzz and, best of all, it all folds up into it's own case.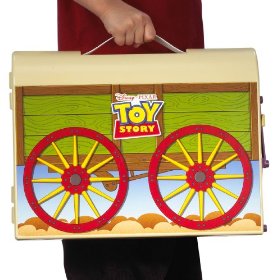 Kids will adore you, their parents will thank you.
Related Toy Reviews: