So we ordered the boys Star Wars LEGO advent calendars a while back because they always sell out before October (although you can still get them for the actual price, so they must have made a whole lot more this year or something). But what to get for The Princess who, while she can swing a light saber as well as any older brother, isn't actually as enamored of Star Wars as they are. I searched for the perfect girly toy based advent calendar and I found it: The Playmobil Unicorn Fairy World advent calendar.  Seriously you say? Yes, seriously. Behold the Unicorn Fairy World awesomeness: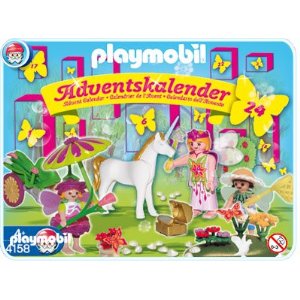 It is practically a Double Rainbow in a box right there and she will love it. It comes with 24 little boxes, each containing a Playmobil piece.  It also comes with a backdrop that can be played with once all the toys have been open or hung on the wall with the toy boxes attached and ready for opening.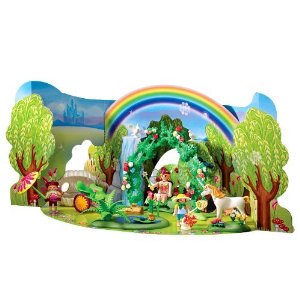 I considered getting the Playmobil Christmas in the Forest advent calendar because I think all the little animals would be great to play with once the set is all open.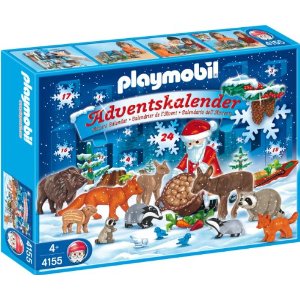 But then Remo reminded me that the other one is a Unicorn Fairy World and I knew that was the only option.
Related Toy Reviews: