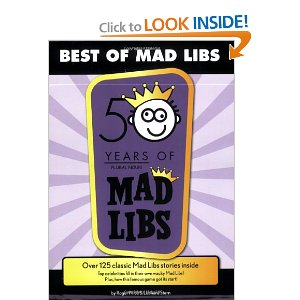 The post last week about the Have a Silly Easter Mad Libs made me start thinking about how fun Mad Libs are.  I remember them from my childhood, but haven't thought about them in ages. What I remember about them is how much fun we had writing them and how hard we laughed reading them back. The part I am aware of now is just how great Mad Libs are for kids. Getting them to use words and manipulate language in pretty complicated ways and all the while just think they are having fun.  The 50 Years of Mad Libs book seen above includes a history of Mad Libs as well as some filled out by celebrities.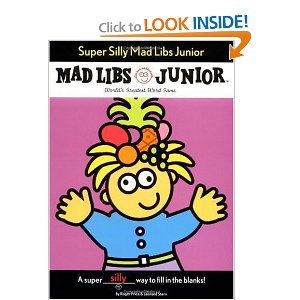 They even have Mad Libs Junior aimed at kids as young as four.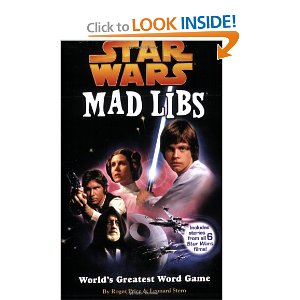 They even have Star Wars Mad Libs. I know many Star Wars fans, adults and kids, who would have a great time with this at a party.  I think this would make a marvelous party favor at a Star Wars themed birthday party.
I really believe that Mad Libs can be a great thing for reluctant readers. there are plenty of kids who just aren't all that interested in words, and Mad Libs can be a fun and non-threatening way to get them to play with language and perhaps increase their comfort level with written words. I can't promise that it will work with every kid, but I think it is such an easy thing to try.
Related Toy Reviews: