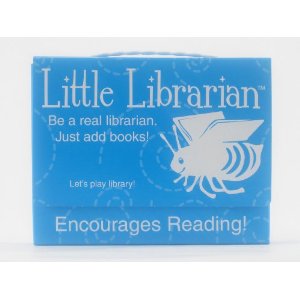 Did you know that you can have your own library at home? Well, with the super cool Little Librarian set you can! Kids can put book pockets in their books, issue library cards to their friends and associates and don't forget the overdue notices! The best art may be the product description:
"Kids can practice the important skills of organizing, sharing, borrowing, and returning."
And such important skills they are.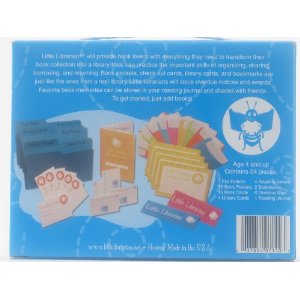 It includes 7 mini file folders, 15 book pockets, 15 book cards, 4 library cards, 4 reading awards, 2 bookmarks, 6 overdue slips, and 1 reading journal.
If you are looking for something similar for an older kid (or a certain grown-up librarian, not that I'm hinting or anything) then this Personal Library Kit.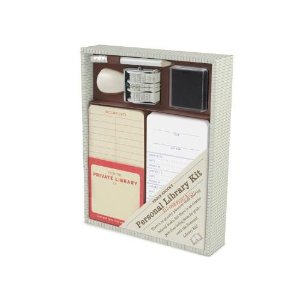 It comes with book pockets and a real date stamper to keep track of who has your books! Just think, no more loaning books and forgetting who has them. You have a record and can harass your friends until they give them back.
Related Toy Reviews: