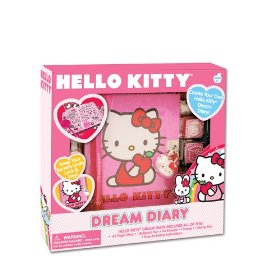 This is a suggestion from a friend. She gave this to a just turned four year old girl who Loved it! It is a Hello Kitty diary set.
It come with a diary that locks with a key (fun!), a fuzzy top pen, a Hello Kitty stamp and a whole bunch of stickers.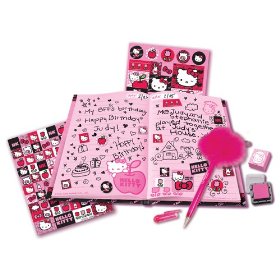 The birthday girl in question was delighted and immediately started wrriting all her secrets. I think this is perfect for a 4 to 7 year old Hello Kitty lover.
Not a Hello Kitty lover? (It is hard to imagine, but there must be a few out there). eeBoo makes some adorable locking journals, like this mermaid diary.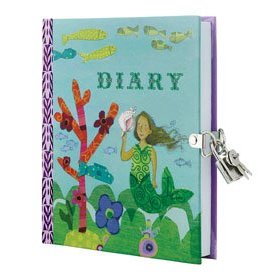 Looking for something similar for a boy? Well, unless that boy likes pink or mermaids, you are out of luck. Apparently the makers of such things don't think that boys like writing or have thoughts that they might like to record.  Some of the eeBoo diaries are sufficiently gender neutral. The travel notebook is way on sale today (but this is Amazon so that may change at any moment!).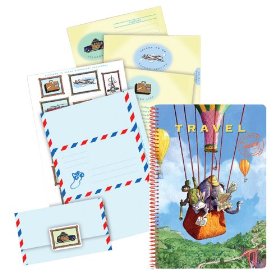 Related Toy Reviews: