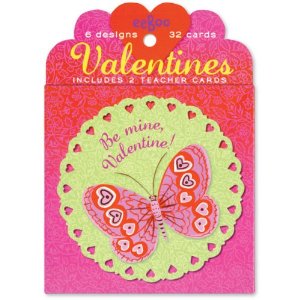 Tired of all those ugly Sponge Bob and Dora the Explorer Velentine cards kids give to each other? Looking for something beautiful and less commercial? I have found the answer. eeBoo makes the loveliest valentine cards.  They come in packs of 32 and each pack includes two teacher cards. I love the Butterfly valentine cards above. The cards are little circles, and of course eeBoo's signiture artwork is, as always, stunning.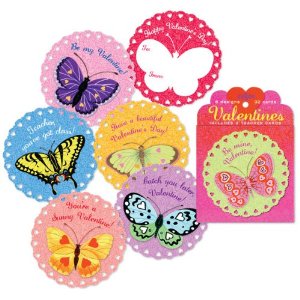 I also love the fairy Valentine cards.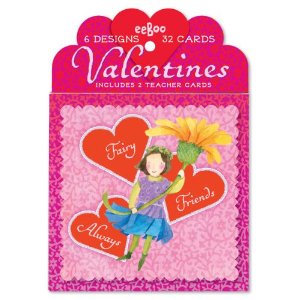 Looking for something a little more boyish? Take a look at their Robot Valentine cards.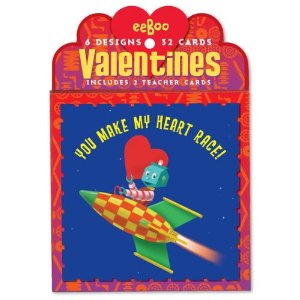 I just love the colors and the retro looking robots.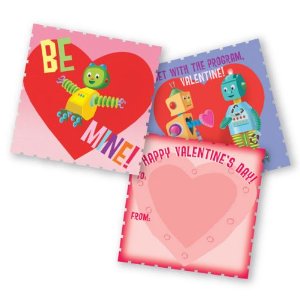 eeBoo also has a collection they call Life on Earth valentine cards with animals bringing messages of love.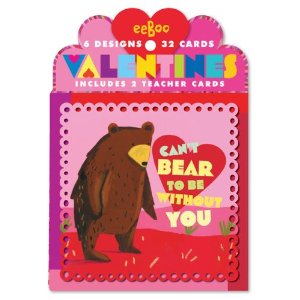 I really love eeBoo's artwork and design. These cards are great way for your kids to give their friends valentines without making you feel like you are also advertising for a cartoon character and their parent multinational corporation.
Related Toy Reviews: