In all this talk of play food I can't believe I forgot about my absolute favorite play food item.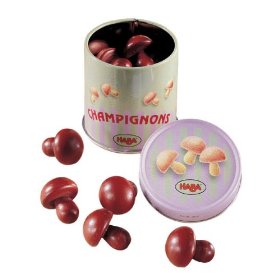 These little wooden mushrooms appeal to me in a way that no actual mushroom ever has. They get stirred into all our pretend soup here at chez toyreport.
My other favorite (yes I have more than one) is these wooden chocolates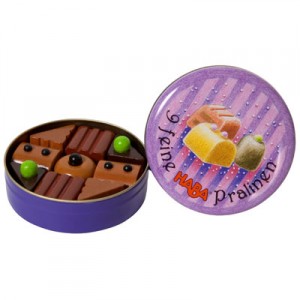 I don't know how we have managed to not lose any of these over the years. A few will go missing every once in a while but they always get found eventually. They are little and they do look yummy, so beware little ones trying to actually eat them.
Related Toy Reviews: