Do your little ones like to collect bugs? Mine do, but we have a very strict policy that all wild animals (be they hermit crab, caterpillar or ant) get to sleep in their own beds at night. Their mothers might miss them if they slept over inside our house at night. Well, while various forms of insect life are visiting, it would be rude not to show them a good time. Enter The Ladybug Playground.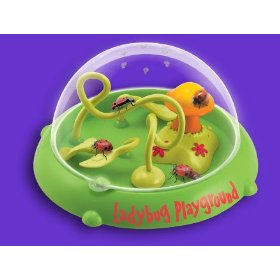 Can't find any ladybugs? Don't worry, you can have 1500 ladybugs sent to you through the mail. They will have to take turns, I don't think all 1500 will fit in the playground at once.
Of course the ladybugs aren't the only ones to have their own playgrounds. Roly Poly bugs have a playground too, with slides just perfect for roly polying down.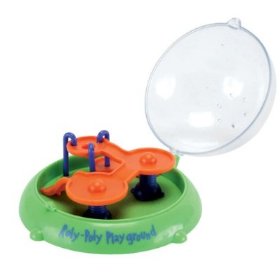 If you know a little someone who loves ladybugs, then you must acquire the book, Ladybug Girl.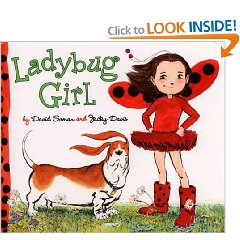 It is about a girl who is too little to play with the older kids, so she has adventures as Ladybug Girl, she is kind to ants and brave when faced with shark infested puddles. A true superhero.
Related Toy Reviews: