I know. There are never any viking toys around when you need them! It may seem odd for a kid to be into vikings, but really, it's no weirder than pirates. And pirate toys are everywhere!
So say hello to Sven the viking.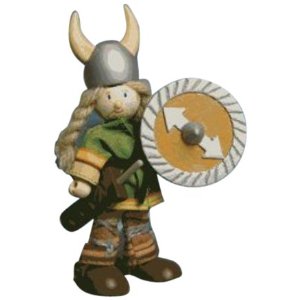 Hello Sven! He is mostly wood and is about 4" tall. Doesn't he look ready to conquer and pillage?
Le Toy Van (which, by the way, wins for best name of a toy company as far as I'm concerned) also makes a Viking Fort.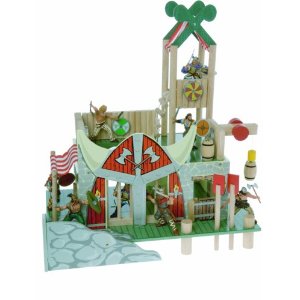 It is wooden, with a magnetic winch, a rope ladder, a secret trap door and a large prison door, so you can hold as many pirates captive as possible. (Did I just invent a pirate – viking rivalry? Sorry about that.) It doesn't come with the figures in the picture, so you will have to order Sven and his buddies to run the place.
Related Toy Reviews: