I think the secret to gardening with kids is to not care too much about what actually grows. This is an adventure that is much more about the journey than the destination. If you are the sort to want to plant a garden that you can actually harvest, then perhaps you should have two gardens, one that the kids help with and one you do on your own. That's not to say that the kids' garden won't produce lovely plants, just that it may not be as predictable as a well ordered garden.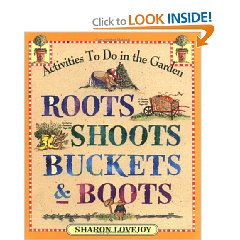 If you are looking for some help with how to incorporate gardening into your kids' outdoor activities, look no further than Roots, Shoots, Buckets and Boots, by Sharon Lovejoy. This is a fabulous book with all kinds of ideas about what to plant, what to do with what grows and how to plan gardening activities for kids.
Add a set of kids garden tools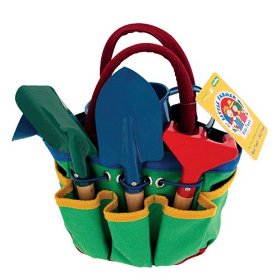 and a wheel barrow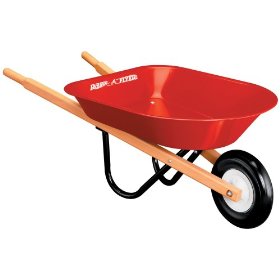 and you'll have a crop of something exciting by summer's end. Or at least when you're gardening with kids a lot of good, not-so-clean fun digging in the dirt.
Related Toy Reviews: