I adore doll houses. I can't get enough of them. We have two and I would have more if I could justify the space they take up. I just saw this one, The Tutti-Frutti house by Le Toy Van and I am coveting just a little.
It is wooden, just about two feet tall and comes fully painted and furnished.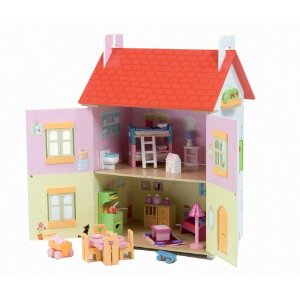 Yes, it comes with all the furniture, so it is a perfect play with it right away kind of present. Move in ready, so to speak.
I like that it opens so wide – dollhouses are much easier to play with when there is full access to the inside.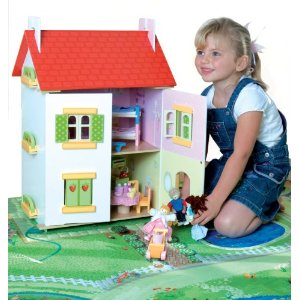 If you are looking for a doll house or just something that will be declared the Best Present Ever, you really can't go wrong with this sweet tutti-frutti doll house. It doesn't come with dolls, so you might want to get some to go with it. I love this set of seven bamboo dolls by Hape,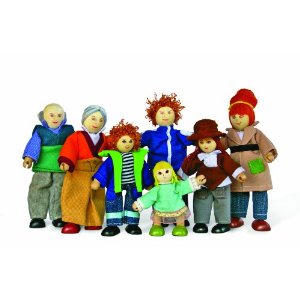 They are a little crazy looking but I can't resist the wild red hair.
Related Toy Reviews: