Have fairies ever gone out of style? I know the kids are big into the Disney version of fairies, with all sorts of Tinkerbell themed toys. Now, I love Tink as much as the next girl, but the Disney fairies can be a bit much, and I hate to say it but they sometimes seem a bit slutty. I think that any kid who is into fairies would love these Faries from Magic Cabin: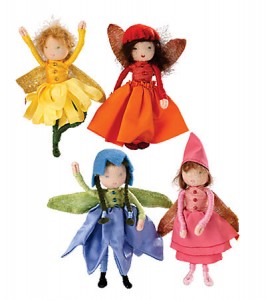 They are beautiful, fully dressed and just the right size for small hands. Theses are fairies that you could make a home for in the flower garden, not fairies who look like they might be going to an extra sparkly prom.
This book looks like it would be a hit also, so your little fairie fan can find some real fairies!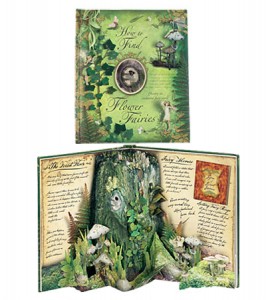 Related Toy Reviews: