I don't meant to discriminate unfairly, really I don't. Our two boys have never been troubled by playing with doll houses that look like houses. We have one and it has seen plenty of play. However, there are both boys and girls who might prefer rockets and fire houses to actual houses. And boy, does KidKraft have the toys for them. They are so cool that I am wiling to overlook the fact that they spelled craft with a K.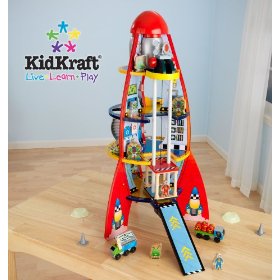 This doll house sized KidKraft fun explorers rocket ship is perfect for the exact sort for pretend play that goes on with a doll house – only in space!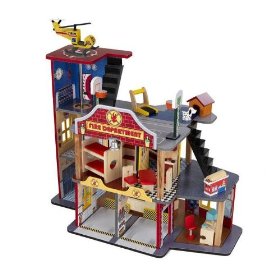 know a kid who loves fire trucks? He or she would love this KidKraft deluxe fire rescue set even more.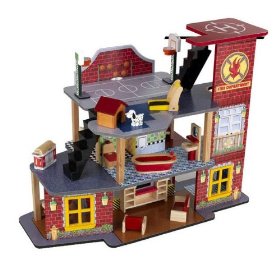 My favorite pat is the little tub – fire fighters need to take baths too!
Thanks to our friends K. and J. who came to dinner last month with adorable baby M. – they told us about KidKraft's alternative to traditional doll houses and for that we will be eternally grateful.
Related Toy Reviews: