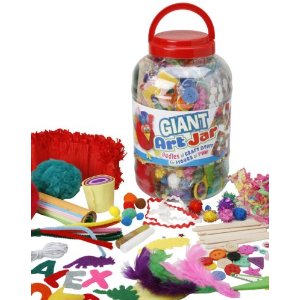 Do you have no idea what to get for a kid who has tons of toys? I suggest some kind of art project. Kids love to make things and make a big mess and nothing is better for this than a big art supply kit. I am a fan of the Alex Giant Art Jar. It comes with paper, buttons, beads, pom-pons, glitter and all sorts of stuff that kids will use to make things. A rainy day and the kids say they are bored, hand them this and some glue and tape and watch them entertain themselves.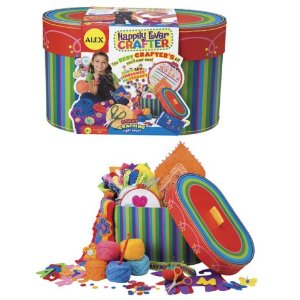 If you have an older kid who likes to be crafty then you may want to go with the Alex Happily Ever Crafter kit. This kit comes with everything you need to learn to knit, crochet, sew and embroider. There are project instruction to make things like a stuffed dog, a coin purse or a hair ribbon.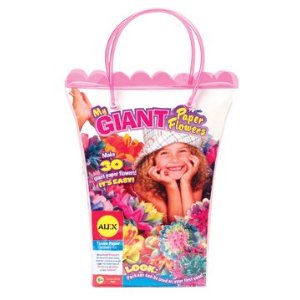 If you are looking for something a little more specific, I love this Alex Giant paper Flowers kit. They are so easy to make and look spectacular. I have some at the library and people are always commenting on how amazing they are.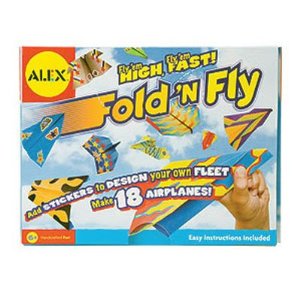 Alex also makes this Fold and Fly paper airplane kit. It comes with double sided printed paper, stickers and instructions for folding different kinds of paper airplanes. Fun for a wide range of ages and sure to keep kids busy when they are bored.
Related Toy Reviews: