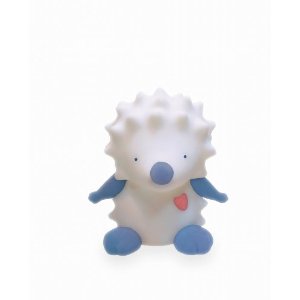 I love adorable night lights and I have never seen night lights as adorable as the Giimmo Magic Night Lights. They look like little animals, they have poseable arms and legs and they cycle through a rainbow of soft colors when turned on. They are rechargeable (with a regular plug and a USB plug) and use an energy saving LED light. An did I mention the extreme cuteness?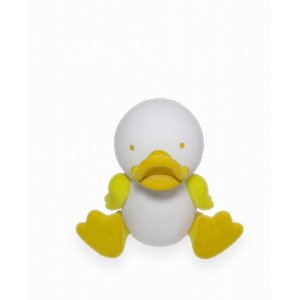 The company seems to be trying to set up a Webkinz like story for the animals. They all come with names and you can print out adoption cards and play games at their Member's Club. There are so many different animals and all with names like Gilbert or Mozart.
Click here for the Giimmo Member's Club.
There are also some odd aspects to the animals. They have magnetic hands so they can hold your pen or some paperclips. I'm not sure why you would want your night light to also hold paperclips, but I guess you never know.
Click here to see all the Giimmo magic night light friends.
Related Toy Reviews: