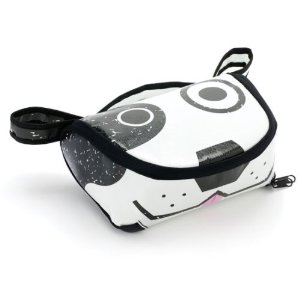 Remember your lunch box when you were in elementary school? Mine was a Muppet Show lunch box, metal and by the end of the school year pretty banged up.  The world of cute lunch boxes has come a long way in recent years. There are many great choices it can be hard to pick just one (leading to a jam packed jam cupboard in our kitchen full of lunch toting options).  My top three cute lunch containers all be discussed this week, for starters I present my favorite smaller option.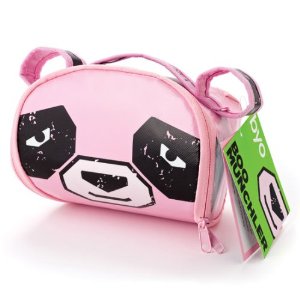 For smaller lunches, or when you just need to take along a snack I adore these Built NY Munchler lunch bags. They zip open to lie completely flat, great for when you are spreading our your snack on a park bench or picnic table.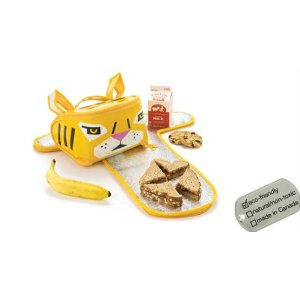 They are insulated and perfectly fit a small water bottle and a few snacks, I have filled it with a sandwich, an apple and a bag of crackers. While they could fit a thermos, it would be tight.  These bags are my go to bag for when the instructions at camp say to send them with a snack. We generally stick with something bigger if they need enough food to last all day.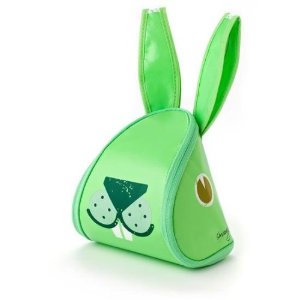 These bags have the added bonus of being both darn cute and darn cheap – at only $10. Meadow the bunny if my favorite!
Related Toy Reviews: