Happy International Talk like a Pirate Day! (It is so a real thing. The internets are never wrong!) In honor of this most festive of holidays, I am declaring this to be Pirate Week  here at The Toy Reporter.
We will open the festivities with the best pirate ship toys.
My favorite (and the one we actually own and has been played with by just about every child who has ever been in our house) is the Plan Toys wooden pirate ship.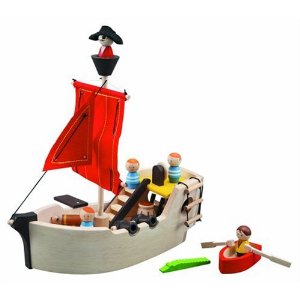 It is simple, beautiful, well made and sturdy wooden pirate ship. It has a few pirates, a little boat, an alligator, treasure chest. Everything you need to play pirates. This one is suitable for preschoolers, not just the big kids.
If you want to go all out, I suggesting this KidKraft Pirate Ship.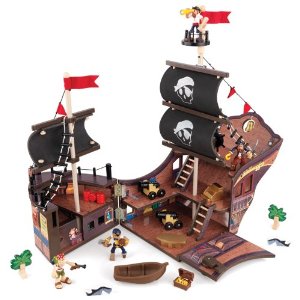 Like everything KidKraft makes is it well made and amazingly detailed. I love how the sides open, making this almost a ship-shaped doll house than just a pirate ship toy.
I also really like this Playmobil pirate dinghy.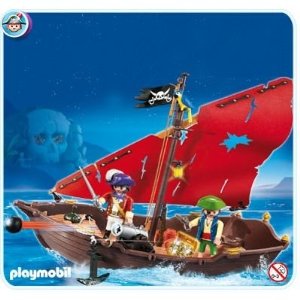 It is perfect if you want something smaller, or to add to an existing pirate set.
Don't forget to talk like a Pirate today! Hoist the main sail! Swab the decks ye landlubbers! Or you can just say "Arrrrgggghhhh!" a lot.
Related Toy Reviews: