OK, so you are looking for a stacking toy for a toddler. Someone who walks, but doesn't necessarily talk. For these slightly less wee ones stacking toys are all about developing manual dexterity and hand eye coordination. I love the wooden Haba Little Garden Peg Game: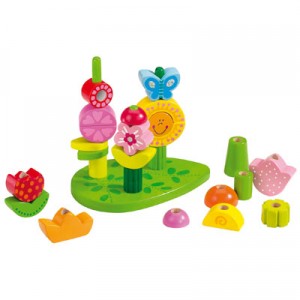 And the Haba Torrino stack toy:
Great for little ones learning to use those opposable thumbs more effectively. Oh and they are pretty too.
If you are looking for something a little more complex or a little less pink, the Djeco Creanimaux Wooden Animal Blocks Reviewe are just the thing: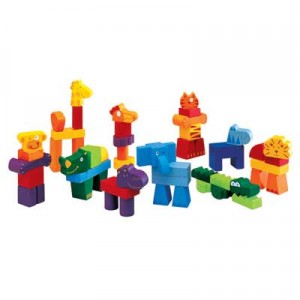 Oh, and don't worry, tomorrow I'll have more stacking toys for slightly bigger kids.
Related Toy Reviews: