OK, so my voyages into the world of play food have taken a turn toward the unexpected. I have found food that, while I wouldn't call it weird, these are foods that many people eat all the time, it is weirdly specific.  I give you:
Play weiner schnitzel with french fries and ketchup (isn't that how you take your weiner schnitzel?).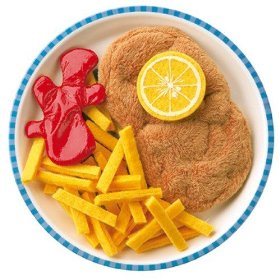 Sushi, of course.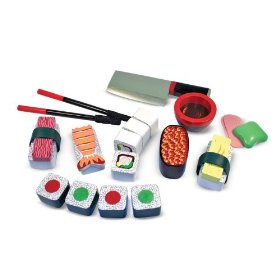 Pretend stir fry. This one comes with a wooden "knife" that you can use to cut through the velcro attaching the food pieces together. We have a wooden food slicing set and it gets played with a lot.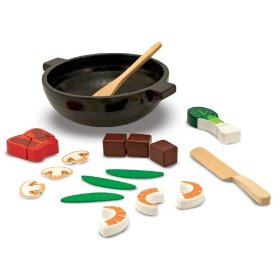 Pretend lunch tray, presumably for playing middle school cafeteria.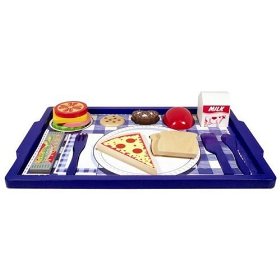 And, my favorite, pretend full breakfast tray complete with toaster. I like to imagine my kids using this for practicing making Mother's Day breakfast in bed. I see them doing breakfast dry runs to get the timing just right so the toast is still warm when everything else is finished. Is that too much to hope for?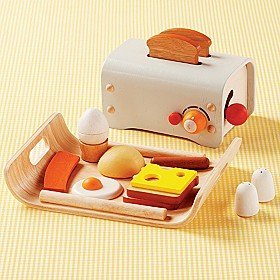 Related Toy Reviews: