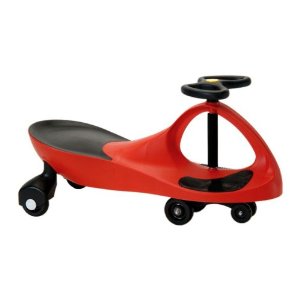 I really, really want a PlasmaCar. Not for the kids, I want one for me. Have you seen the PlasmaCar riding toy? They are riding toys that you can move forward by turning the steering wheel back and forth. Once you have a little momentum built up you can steer in any direction you want. I am going to quote the product description here because I can't tell you how much I love the following sentence:
"The PlasmaCar is a mechanical marvel that makes use of that most inexhaustible of energy sources, kid-power, by harnessing the natural forces of inertia, centrifugal force, gravity, and friction."
Seriously, who doesn't want to harness all those natural forces? I know I do. And it is sturdy – it has a 220 pound weight limit, so grown-ups can use it! (That is the best thing I have heard all day).  And it comes in a rainbow of colors:
pink PlasmaCar for those Fancy Nancy fans out there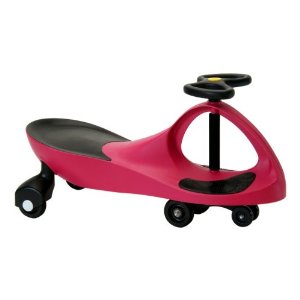 I adore the bright bright yellow PlasmaCar.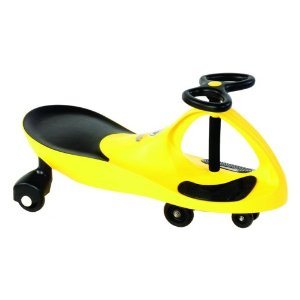 You should really go watch the video here to see how it works (The video is on the Amazon page too), you will want one for yourself too. The kids will think you got it for them but you and I will know who it is really for.
Related Toy Reviews: