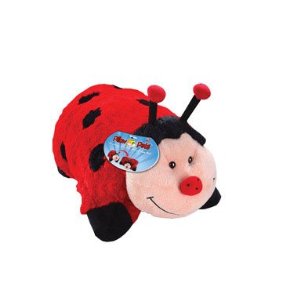 I have no special Toy Industry inside information, but if I had to guess from the playground and school hallway buzz that I have been hearing, the have-to-have toy for this Holiday season is the Pillow Pets. My children have never seen one in person and yet they have all picked out the Pillow Pets they want. They don't watch television (much) and never with commercials, and most of their friends don't have them yet, but they all know what they are and want them.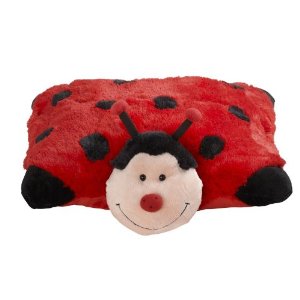 The concept is pretty simple – a pillow shaped stuffed animal made of soft plush that has a couple of velcro straps that when fastened turn the pillow into something resembling a stuffed animal. Very low tech and while our kids certainly do not need any more stuffed animals, this is a toy trend that I approve of, being a fan of low tech snuggly toys in general.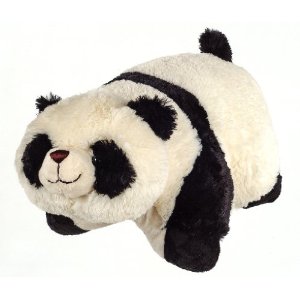 Which ones have already been ordered? Well, The Princess wants the Ladybug Pllow Pet, seen above. She is very into the Ladybug Girl books and so loves anything ladybug related.  Rainbow wants the Panda Pillow Pet and Speedy had chosen the Dolphin Pillow Pet.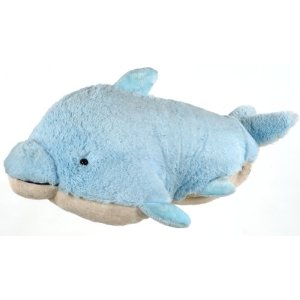 Yes, I have already ordered them because knowing they each had their heart set on a specific animal, I was afraid of one of them getting more popular as we get closer tot he holidays and being hard to find. If you need a Pillow Pet and any one will do then you probably won't have trouble finding one, but if your kid really really needs the Unicorn Pillow Pet or the Buzzy Bee Pillow Pet or (my personal favorite) the Monkey Pillow Pet, then you might want to order early and save yourself the trouble of finding it a few weeks from now.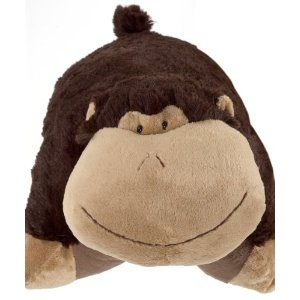 Related Toy Reviews: