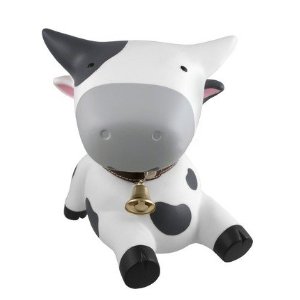 In looking into the reason why we have so many piggy banks at my house ( and why they are played with so much) I happened on some banks in the shapes of non-porcine animals. The cutest may be the Moo-la bank by Streamline you see above.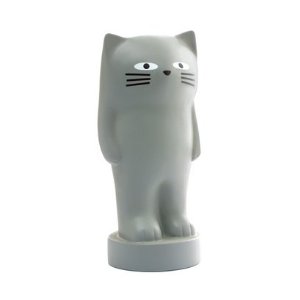 I also kind of love Streamline's Kam Kam Cat bank. They are both made of Phthalate free plastic, so non-breaky. My favorite part is the expressions on their faces, like they are resigned to their lot in life.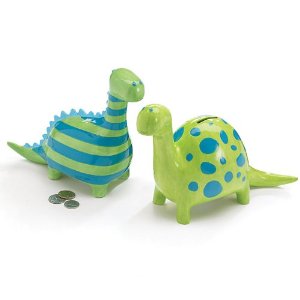 These ceramic Dinosaur coin banks are perfect for the dinosaur lovers in your life (and everyone has one).
My personal favorite is the paint-your-own Hello Kitty Bank. The princess got one of these last year and she pulls it out and repaints it on a regular basis.  It also frequently gets tucked into bed with dollies, so although it is ceramic and has seen a lot of play it hasn't broken. I find this impressive. Ours looks nothing like the Hello Kitty below – it has so many layers of paint it is more like a dark and swirly shadow of  Hello Kitty. Still manages to be cute, though.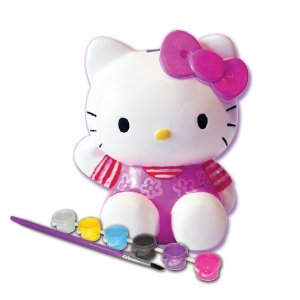 Related Toy Reviews: