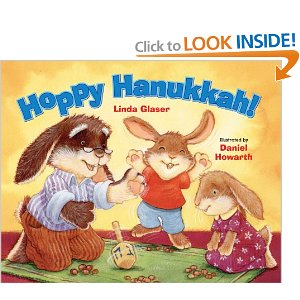 Hanukkah begins tonight! Above you see my favorite Hanukkah book: Hoppy Hanukkah. It is aimed at young children and does a great job introducing the traditions and history of Hanukkah.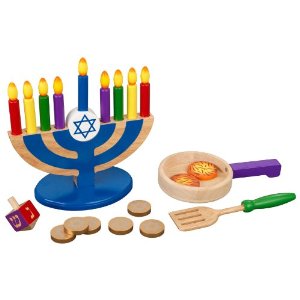 KidKraft makes a lovely wooden Chanuka set with a wooden Menorah, a Dreidel, wooden coins and a pan with wooden potato latkes. Perfect for kids who want to play along with the grown-ups. They may not be old enough to light the real candles, but they can "light" their wooden ones.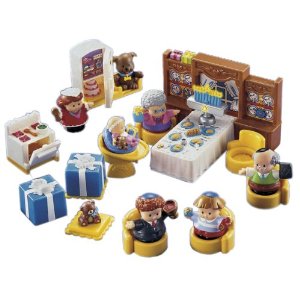 There is also a Little People Hanukkah play set. It includes a whole family sitting down to celebrate together.
Don't forget the Dreidel!This is the prettiest one I found.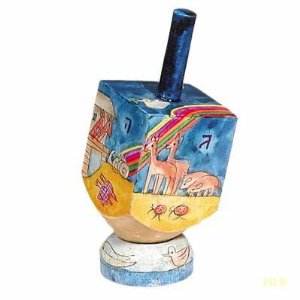 Related Toy Reviews: