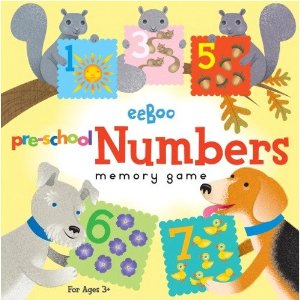 Our older kid are very into board games right now, especially all the new LEGO games. Unfortunately, the Princess is often left out of these games because 3 is really too young for most board games. Well, if you have a left out pre-schooler too you may want to check out some games they can play and enjoy. eeBoo is one of my favorite toy makers and they make some of the best games for younger kids.
Above you see the eeBoo pre-school numbers memory game. They also have a pre-school animal memory game.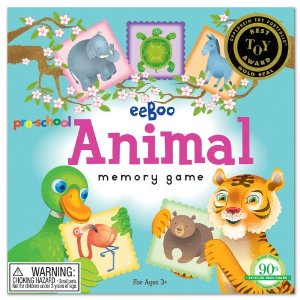 All their games have eeBoo's signature beautiful artwork and are simple enough for kids as young as two or three. I am a big fan of their pre-school domino game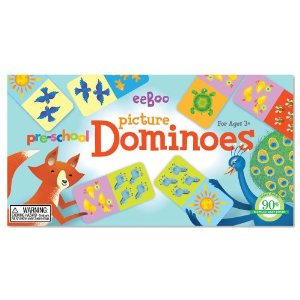 Kids can match up the animals or practice counting them. Sure to make the younger kids feel like they can play games too. And even thought the older kids will think they are too old for them,  whenever the Princess and I start playing they usually wander over and start playing too.
Related Toy Reviews: