No, I'm not talking about the famous Slinky here, I'm talking about toys for spring.  If you live in a northern climate like we do, the arrival of spring is almost as eagerly anticipated as Christmas.  Well, at least for us parents eager to get the kids outside and playing.  Sometimes it's hard to pick outdoor toys for older toddlers hitting that 3-5 year age range.
If you're looking for something to liven up your springtime, here are some great outdoor toys for you to consider for you toddler.
Grow Your Own Butterflies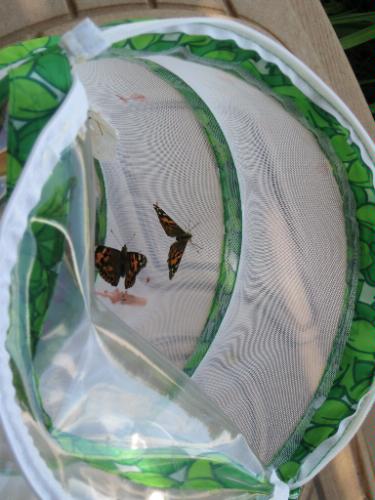 These grow your own butterflies kits were always one of my favorites as a kid.  You get a kit and send away for the butterfly caterpillars which arrive a few weeks later in the mail.  The caterpillars are pretty boring by themselves, but pretty soon the spin cocoons and turn into beautiful butterflies, which can then be released into the wild.
Click the picture for our review of the most popular butterfly growing kits.
Toddler Scooters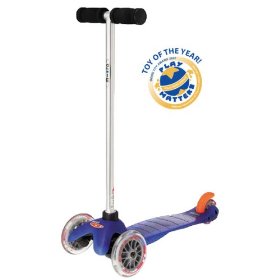 A toddler scooter is a great way to get kids outside and moving at a young age.  They are much easier to learn and ride than bikes or tricycles and many of the three wheeled models are far more stable than the two wheeled versions.
Click the picture for our review of the most popular toddler scooter.
Sports Toys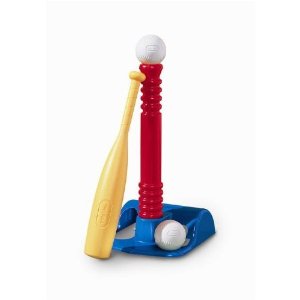 If you've got a little jock running around your house, there are some great sports related toys that could be used both indoors and out.  Can't want to let your little basketball star on the loose?  Get them a toddler basketball hoop.  Have a future baseball hall of famer on your hands?  It's time for a toddler T-ball set.  Seriously, what little tyke doesn't like whacking things!
Click the picture for some great kids sports sets.
Kids Gardening Sets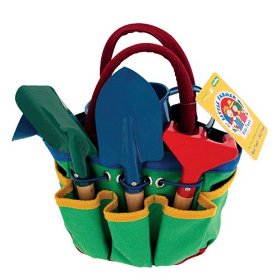 Try to find a little kid that won't be interested in a little dirt and mud, I dare you.  Something about digging seems to resonate with most children, and the nurturing instinct of planting also appears to be something that almost all toddlers share.  If you like to garden, make sure to get them involved at an early age with some appropriately sized kids garden tools.
Click the picture for some great kids gardening ideas.
Related Toy Reviews: