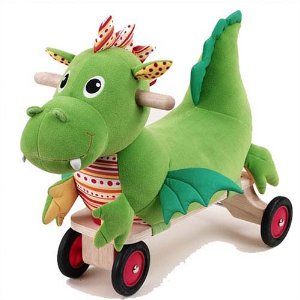 I love riding toys. Our kids love riding toys. This is obvious to anyone who comes to our house, we have a lot of them. Enough for all three kids and any visiting friends to have races around the house – and they do.  I adore the Puffy Dragon Ride-On toy from Wonderworld. Look at the cuteness of this dragon! The dragon can be taken off the (environmentally friendly) rubber wood base. This is handier than you might think. There have been times when I have had to convince my children that riding toys can not go to bed with them. Well if the soft dragon part can come off of the hard wooden part then it can go to bed with them!
Some other ride-on toys I am loving are the Prince Lionheart Wheely Bugs. They are super cute and come in a variety of themes. Like this adorable Ladybug Wheely Bug.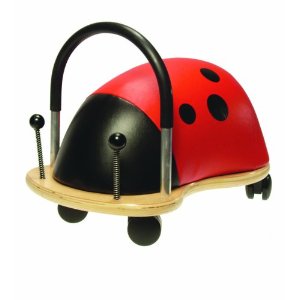 These ride-on toys swivel in all directions. This is great for avoiding the frustration of getting stuck in corners or on the edges of furniture. Kids can move in all directions instead of just back and forth. They come in two sizes, but the word on the street is that the small size is very small indeed so unless you are buying it for a very advanced 10 month old, you are probably better off getting the large.
Here is the Bumble Bee Wheely Bug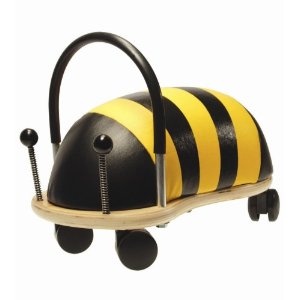 And my personal favorite, the Cow Wheely Bug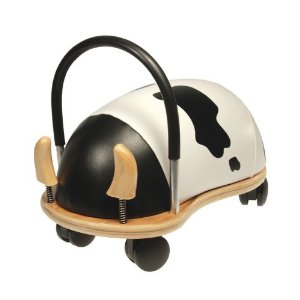 For ages 1 to 4 I really don't think you can go wrong with a cool riding toy – I'll bet you anything their older siblings will all want to have a turn too.
Related Toy Reviews: