A friend (thanks E.!) just sent me the link to this popsicle maker and I felt the need to share. It seems to have a base that is frozen in your freezer like an ice-cream maker. Then you put in your popsicle ingredients and it freezes them in 7 minutes! Instant gratification and yummy home made popsicles all in one! Behold the Zoku Quick Pop Maker.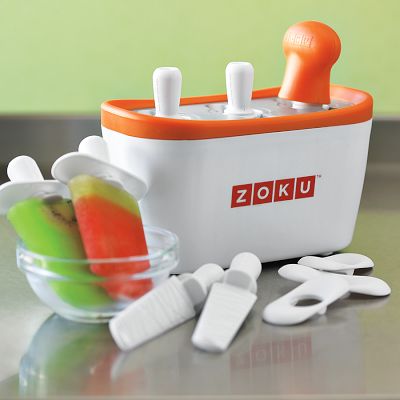 For those of you who feel that $49.95 is too much to spend on instant gratification in popsicle form, I have alternatives for you. Tovolo makes amazing popsicle molds, but you will have to wait for them to freeze in your freezer at the normal rate. My favorite is the Tovolo Freezer Jewel Pops.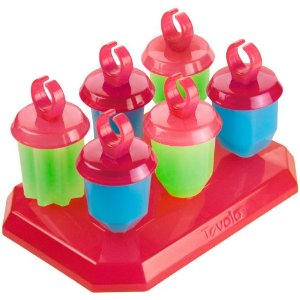 They are little, just enough for kids to eat before they melt. The popsicle bases are shaped like rings so they can be worn like ring pops while eating. We have these and they work great. Te base keeps them standing straight in the freezer and they come out of the molds easily (sometimes we run them under warm water for a few seconds). The best part is we only use juice that everyone likes so we don't get stuck with a freezer full of lonely purple popsicles that no one wants to eat.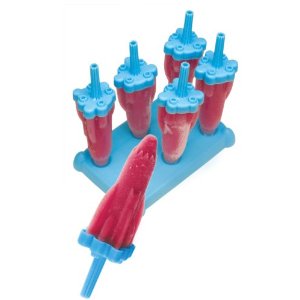 Also cool is the Tovolo Blue Rocket Pop Molds. Because juice pops are more delicious when shaped like a rocket. You could probably freeze in stages and make realistic replicas of the ice cream truck red white and blue rocket pops. If you are feeling like being more adventurous in your summer popsicle creations you can always try the book Pops! Icy Treats for Everyone. It looks quite fancy, as popsicles go.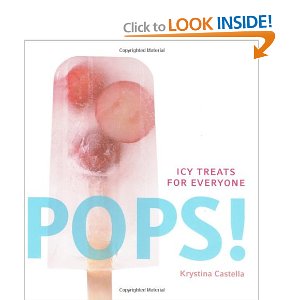 Most Commented Posts