Continuing our celebration of International Talk like a Pirate Day, we shall explore our pirate dress up options.  I love this Alex Pirate tent. While it isn't technically dress-up, it does provide a home base for the pretend play that goes along with dress-up. And have you seen it? Adorable!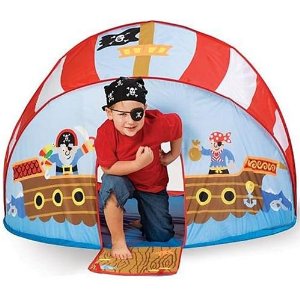 As for dress-up clothes – I like this pirate costume from Melissa and Doug.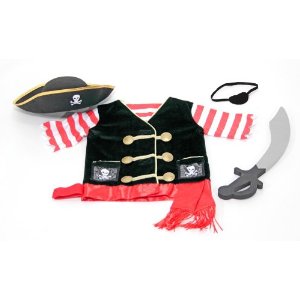 Perfect for a little buccaneer. If you will be dressing more than one pirate, you might want to invest in this Pirate dress-up treasure chest.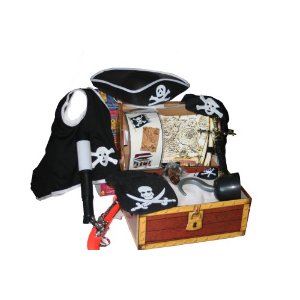 It has a variety of costume pieces, so there is something to make everyone feel like plundering something.
And, lastly, what may be my favorite pirate toy of all time:
This dress up pirate doll from Manhattan Toy.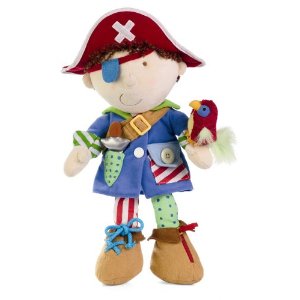 I just love him! You can button and zip and tie and buckle him and then undo it all and start all over. He is certainly the most adorable buccaneer I have ever seen!
Related Toy Reviews: