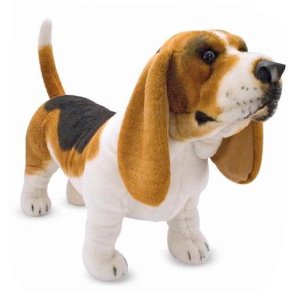 Do you have someone is your house who really really really wants a dog for Christmas? Are there reasons (allergies, space, parental inclination) why this is so not going to happen? Well, I have to solution for you: a Melissa and Doug life size (or nearly) dog.  They come in a wide variety of breeds and are so real looking. I got the Melissa and Doug basset hound plush for the Princess because of her Ladybug Girl obsession and because it was half-price at Amazon last week.
They are really quite big when it is breed appropriate. This is the Golden Retriever Plush
I really love the Dalmation Plush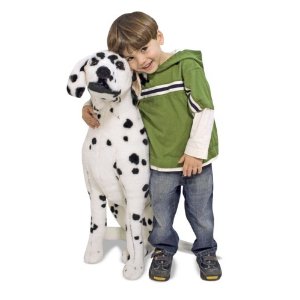 I have the Melissa & Doug Husky Plush at the library and it is the  most popular toy in the Children's room.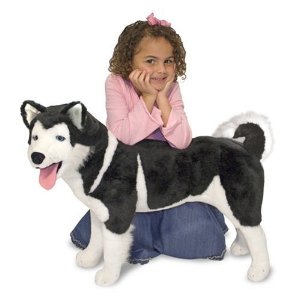 Looking for something smaller, how about the Jack Russell Terrier Plush?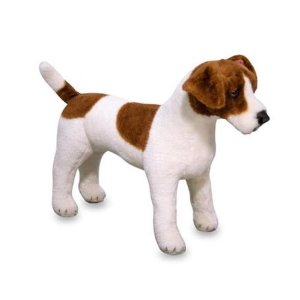 My favorite is the Black Standard Poodle Plush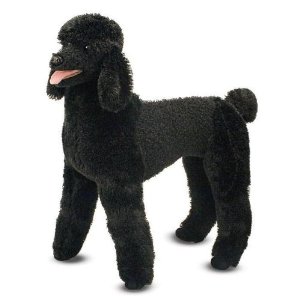 They are quiet, won't chew your shoes and never need to be fed! There are so many more breeds that I am sure you can find just the right dog for your kids.  They just may satisfy that puppy love for a while, at least!
Related Toy Reviews: