Are you or is someone you love obsessed with Elephant and Piggie? I don't blame you/them, Elephant and Piggie are awesome! If you don't know what I'm talking about, well you should go right out and find one of Mo Willems' Elephant and Piggie books. They are genius, so funny and perfect for beginning readers while still being funny for younger and oldder kids. I have read them to kids as young as two years old who think they are hilarious and I have also seen teenagers reading them and laughing.
The books are about the adventures of two best friends who happen to be an elephant named Gerald and his best friend, Piggie.  I just saw the Elephant and Piggie plush (pictured above), they would be a perfect gift along with one or two of the books. They are all marvelous, but I think my favorites might be There is a Bird on Your Head!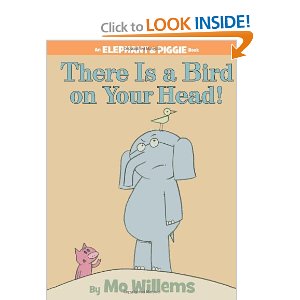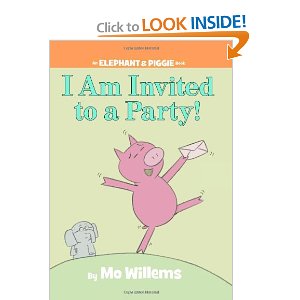 Seriously, go get these books now. Click right here to see all of the Elephant and Piggie books.  I have never seen anyone not love them.
Related Toy Reviews: