I have never been a fan of the circus, not the kind with animals anyway. But we saw Circus Smirkus this summer and it was everything you want a circus to be without all the unpleasant parts. No sad elephants or scary clowns, just kids being funny and doing these amazing feats of skill (feats of skill? an awkward phrase, I know but the things they did were too amazing to be described as tricks). Anyway, the boys were pretty psyched about circus tricks and practiced their trapeze routine on our swing set for weeks. I think we might need this Playmobil Circus Set for Christmas: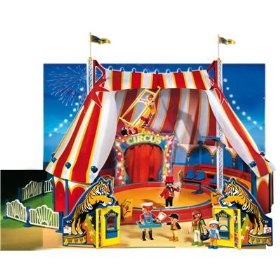 As much as I am not a fan of having too much plastic in the play room, I Love Playmobile. Everything they make is just so well done. They have smaller circus sets too, this is my favorite: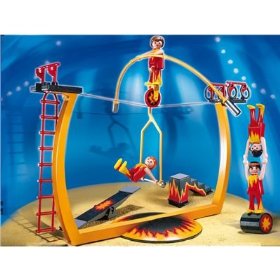 Oh look, one for the Princess too!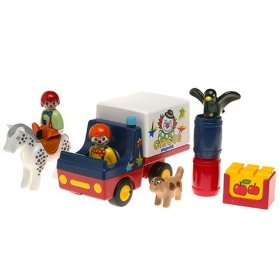 Related Toy Reviews: