I am always on the lookout for the coolest nightlights and look what the awesome people at boon made for us?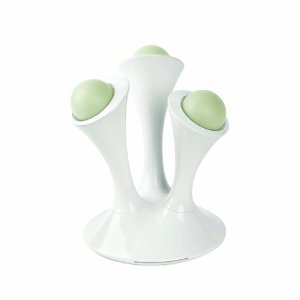 In addition to its sexy space-age look, the glowing balls can be removed from the base and taken wherever you need a little light (just a little, the word on the street is that the balls off the base are not very bright). Once separated from the base the balls fade after about 30 minutes.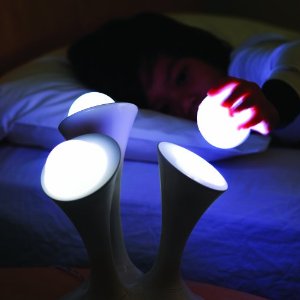 If you leave them on the base they can change color (there is a sliding thing on the base to change the color) or you can have it cycle automatically through all the colors. You can also set it to white (the brightest setting).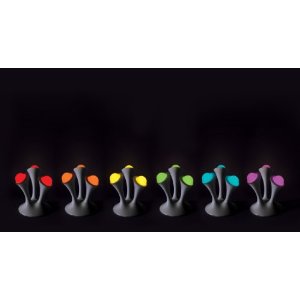 As you would expect from a great company like boon, the base and lights are all BPA-free, Phthalate-free and PVC-free. There is nothing electric in the balls (they are just made of a glow-in-the-dark plastic) so they never get hot. I love this for a baby gift for parents who are into design or trying to be gender neutral.  It doesn't have to for a kid's room – I think it would be great as a hallway or bathroom nightlight. Fun enough for the kids' rooms and yet interesting enough for grown-up rooms too.
Related Toy Reviews: