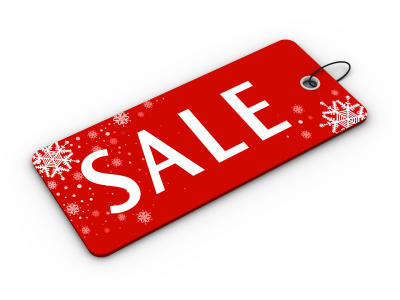 Amazon likes to have short quick sales on various items during the holiday season, especially on toys and games, some items are marked down as much as 70%, but only for a few hours. These online sales have been going on for years right under your nose.  But that's why you have us here at The Toy Report right?  To help you find the best toy bargains!
How do these types of Amazon sales work?  A sales person (or more likely a computer program) decides that they have enough of an item in stock at a certain wholesale cost to justify dropping the price by 20%-50% or more for a few hours and encouraging you to break out the credit card and start buying.
These short term Amazon toy sales are very similar to the "loss leaders" that brick and mortar stores have.  They will put a popular group of items such as Bestsellers or CDs at a price that is so low that they cannot actually make any money.  It's worth it to the store to just break even in order to get you into the store, or to encourage you to break out your wallet once there.  If you are spending $12 on a CD or bestseller book, you likely have disposable income and you are the type of person they want in the store.  Walmart, Target, Best Buy, they all use loss leaders to draw you in towards the back of the store.
Amazon has many different types of sales and it's difficult to find them sometimes.  Their Cyber Monday week, Gold Box Deals, Deal of the Week, etc.  all have separate pages that you have to wade through to find the best deals.
Well, we've discovered a great way to see any of these special short term deals on toys and games all in one place.  Ready?  Click here to see the Movers and Shakers page for the Toys and Games section in a new window.  Ok, now bookmark it or add it to your favorites list.  Got it?  Good.
Woah right!?   How does this work?  There is a little known page for each category at Amazon called Movers and Shakers that will show you the top 100 items that have become more popular in the last few hours.  Amazon ranks each item by popularity and when an item's popularity suddenly jumps when it goes on sale, it jumps onto the Movers and Shakers page.  I scan it every day during the holiday season and have gotten some great deals over the past couple of days, and also seen some toys I never would have known about.
It's Only Sales On Stuff No One Wants Right?
No!  These are sales on great items, things that people are looking for.  Seriously, try it out.  You might save a boat load of money this holiday season.  For example, I just checked and found these two that were already on my Christmas list for the kids:


Yeah, you are reading those above items correctly!  Bakugan 70% off and Hyper Dash for over 55% off.  Problem is, those prices may well be gone by the time you read this.   But keep checking the list every day and you'll be shocked at the bargains you turn up.  Grab them went you see them and checkout.  If you do not check out right away you will come back later and find the dreaded "Some items in your cart have increased in price" message when you try to checkout later.  Just make sure you get over the $25 free shipping threshold.
Here is the Amazon Movers and Shakers link again. Bookmark it or you will be kicking yourself later when you cannot find it again.
If you want to see all the top Movers and Shakers at Amazon across all the categories, then use this link instead.  Use it to find the best bargains in all their categories.  It's by far the best way to truly bargain shop online.  Don't forget to bookmark it (or this page so you can find it again).
Share This Little Amazon Shopping Secret With Your Family, They'll Love You For It
Click here to share this secret bargain tip with your friends on Facebook.
Click here to share this secret bargain tip with your friends on Twitter.
Related Toy Reviews: