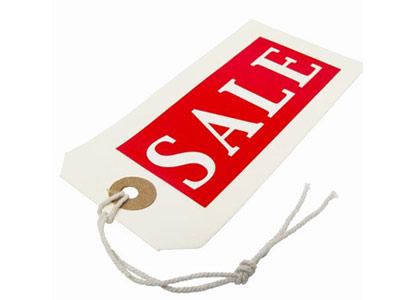 Amazon is planning a slew of super secret sales, some as low as 40%, 50%, 60% and I've even seen 70% off!  You'll never find them on the home page or even the "Gold Box" deals.  They aren't advertised anywhere and most people who aren't in the know will ever find them.  Items just secretly go on massive sale for a few hours.  They try to clear their holiday inventory at rock bottom prices before the Christmas shipping deadline, and you can get in on them!
Ready to see how?  Click here to see Sale list for Toys and Games.
Ok, now bookmark it as you'll be looking for it again later, trust me.
You've just bookmarked a list of everything currently on massive markdown at Amazon sorted by Category.
How does this work?  There is a little known mostly hidden page for each category at Amazon that will show you the top 100 items that have had far more people than usual buy them.  Amazon ranks each item by popularity and when an item's popularity suddenly jumps when it goes on sale, it jumps onto this page.  I scan it multiple times a day during the holiday season and have gotten some great deals over the past couple of days, and also seen some toys I never would have known about.
It's Only Sales On Stuff No One Wants Right?
No!  These are sales on great items, things that people are looking for.  Seriously, try it out.  You might save a boat load of money this holiday season.  For example, I just checked and found these two that were already on my Christmas list for the kids:


Yeah, you are reading those above items correctly!  One is 70% off and the other 57% off the normal price!  I was looking to buy those anyway and I just saved around $25!  Problem is, those prices will be gone by the time you read this.
The list updates every hour at the top of the hour. Keep checking the list often during the day and you'll be shocked at the bargains you turn up.
Grab them went you see them and checkout.  You have to complete the Check Out process to lock in the price.  If you don't right away you will  find the dreaded "Some items in your cart have increased in price" message when you try to checkout later.  Just make sure you order enough to break over the $25 free shipping threshold.
Bookmark it or you will be kicking yourself later when you cannot find it again.
If you want to see all the top Movers and Shakers at Amazon across all the categories, then use this link instead.  Enjoy!